Carbon Zinc Batteries are the first widely used household batteries.

Rated at 1.5 volts per cell, they are much lower in cost compared to alkaline, but also have a lower energy density.

Available in AAA, AA, C, D and 9-volt sizes, common applications are toys, remote controls, flashlights and other household items.
Specifications︰
R20P/D Size/SUM-1, 1.5V

0.00% Mercury and Madmium

Super heavy duty, economical choice for medium and low drain devices

Pvc, Aluminum/foil/metallic or Metal Jacket.

Shrink Wrap, Blister Card or Value Pack.
Advantages︰
Reliable products at very Competitive Price and Prompt Delivery, with your private label.
Export Markets︰
USA, Germany, UK, Italy, France
Pricing︰
FOB SHANGHAI
Payment Details︰
L/C or T/T
Min Order︰
100Cartons
Ship Date︰
Within 15 days
Standard Met︰
IEC, EU RoHS
Product Image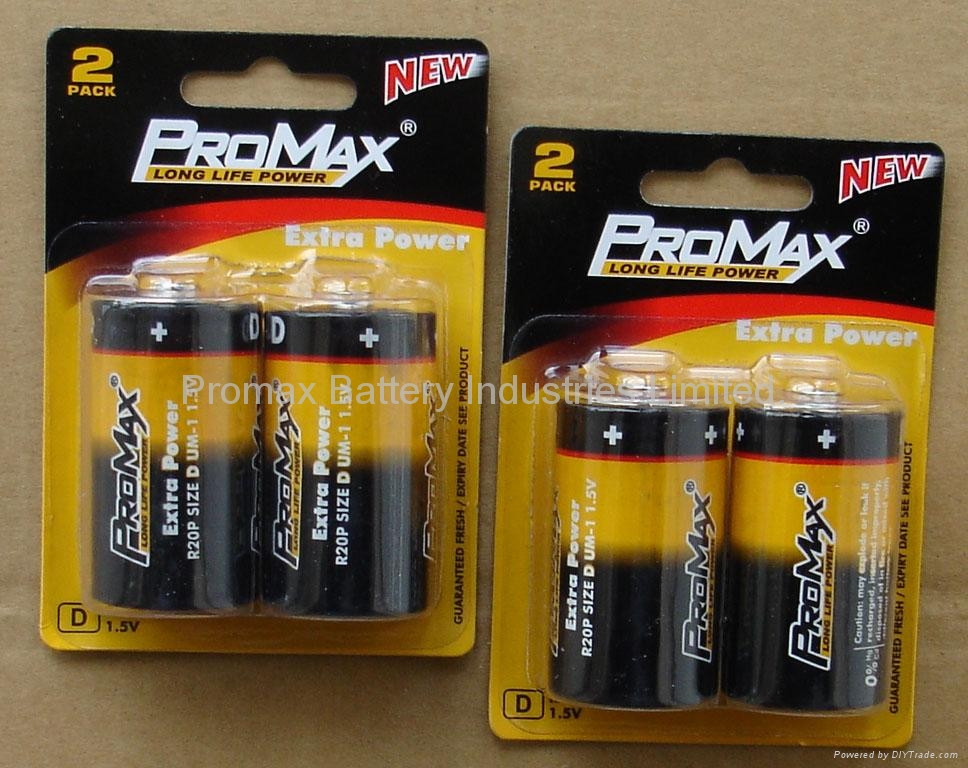 R20P / D SIZE